Orange Grove
"A fantastic family holiday (for 3 generations). Highly recommend for a relaxing break. We rented both the Villa and the Apartment. My parents stayed in the apartment and we (Nuala, Alana, Ryan and myself) were in the Villa. The kids loved the fact that Granny & Grampy were just up the hill. The pool was fabulous and got some serious use! Plenty to do in the surrounding area and the beach is just a short drive away. Would love to return."
Here are a few comments from previous guests. Visit the on-line
Guest Book.
"Just returned from an enjoyable stay at Finca Arboleda. The apartment was clean and comfortable. Pirkko and Mick were helpful and friendly. We found lots of interesting places to visit and loved the fresh orange juice each day! Wish we were back there now, but will certainly return in the future."
"We had a fantastic time - the apartment and the pool were lovely and Mick and Pirkko made us very welcome. The surrounding area was great with beautiful beaches just a short drive away. I would highly recommend this accomodation; it was very reasonable and far exceeded our expectations for the price."
"We have had a fantastic week. Having traveled abroad on many occasions and used a variety of accommodations we have to say this is top of the list for locality, cleanliness and equipment provided. Hopefully we will return next year."
We have been welcoming holiday guests since 2004 and hundreds have enjoyed their stays here, many of them numerous times. Our
guest book
which has over 100 entries is not used very much now as we prefer guests who would like to comment to visit our trip advisor pages or our advert on Spain Holiday but the reviews are there if you are curious and it may help you to go ahead and book with confidence.


The Old Stables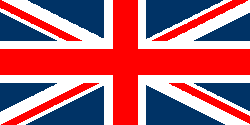 FINCA ARBOLEDA
Semesterboende i
Vera nära Mojacar,
Costa Almeria, Spanien